NIKE BY YOU
I crafted and rewrote the website's microcopy​
​according to the brand's voice and tone.
Overview
Nike By You is a workshop held by
Bitesize UX
where I learned in practice how to write clear, concise, and useful microcopy.
What was at stake
Nike has redesigned their Nike By You experience,
offering users the option to customize their sneakers and create their own signatures. The visual delivers what is proposed, but the text was not at the same level. ​It happens that the user may not feel engaged in creating their own art, consequently impairing usability.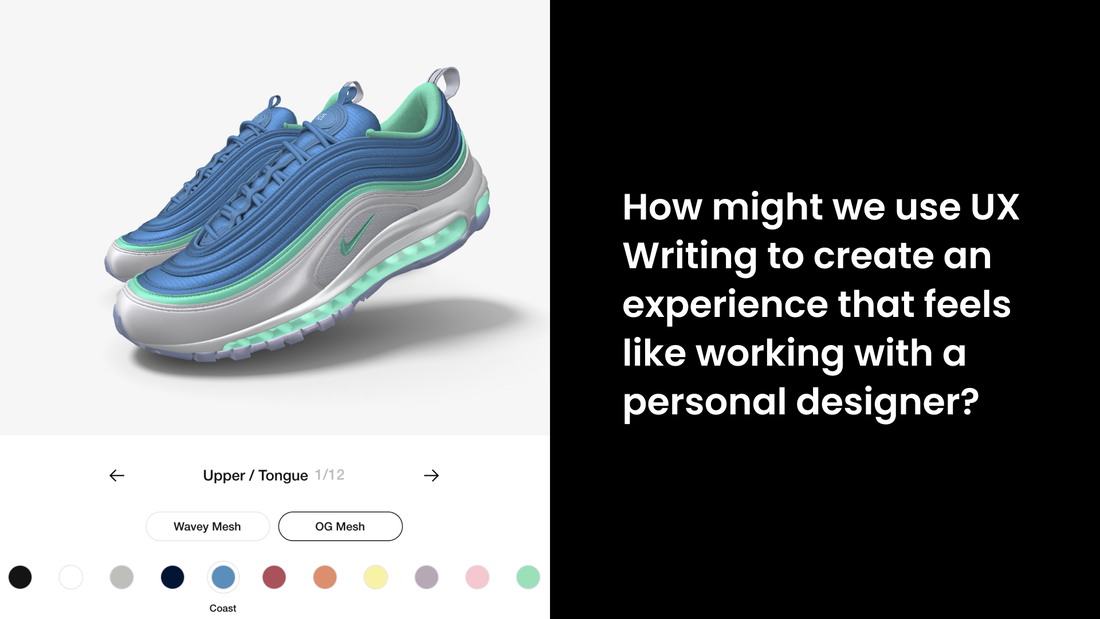 How I solved the problem
I identified the top 3 brand voice principles through website analysis. From these principles, I worked out the tone spectrum for 4 scenarios.​ ​Each scenario has its purpose in helping the user complete a task. However, motivation and empowerment are the main ideas that should permeate all stages.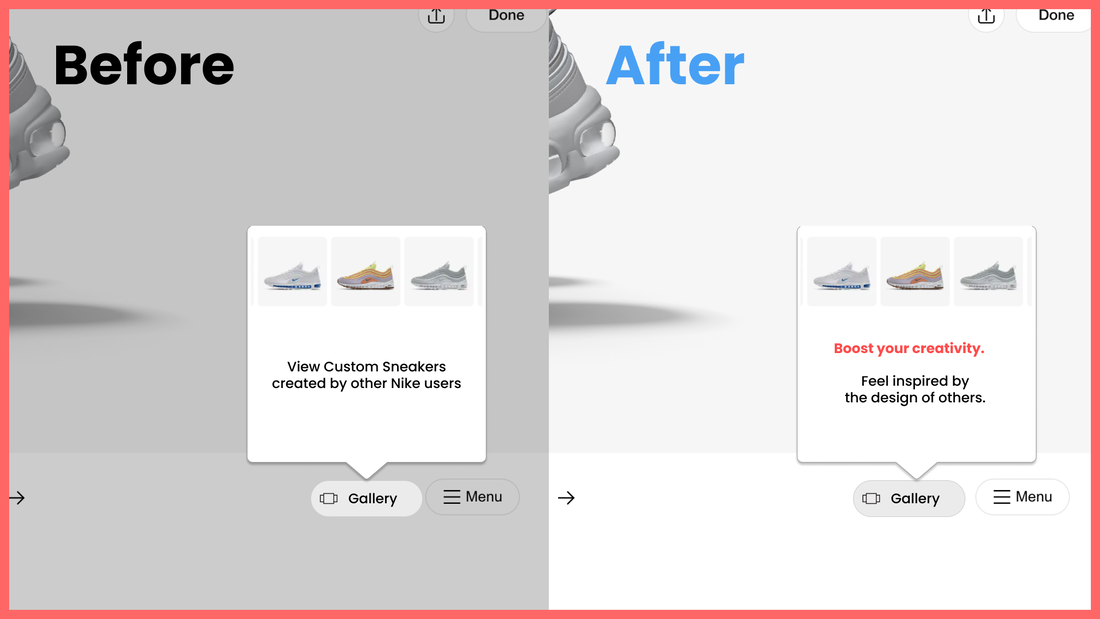 SCENARIO 1. The user has a blank sneaker and we want to show them some inspiration to help them get started.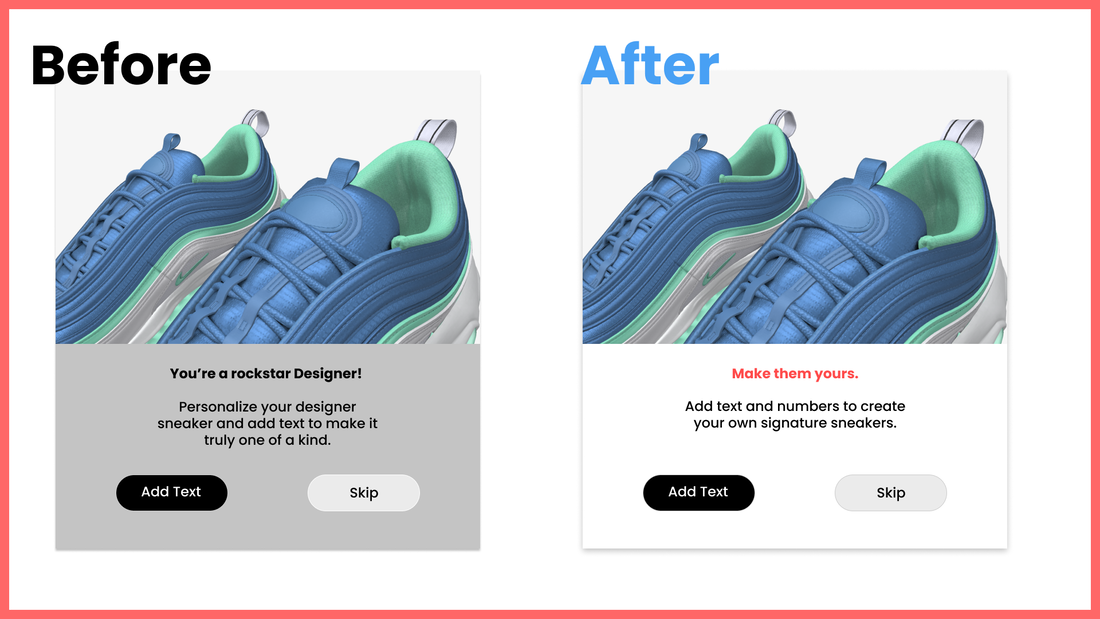 SCENARIO 3. The user is about to check out, but has not picked text to go on the tongue of the sneaker.
Learnings
I see the content on a website or application as a conversation between the product and the user. And this conversation needs to happen in a clear and useful way, helping the user in a friendly way. I realized during this design sprint how important it's to craft the text according to the voice guidelines. I also learned the difference between UX Writing and Copywriting, and how they go hand in hand. Finally, I understood that words play an important role when it comes to people's emotions. That is why it's essential to write them responsibly, connecting user's needs and business goals.​